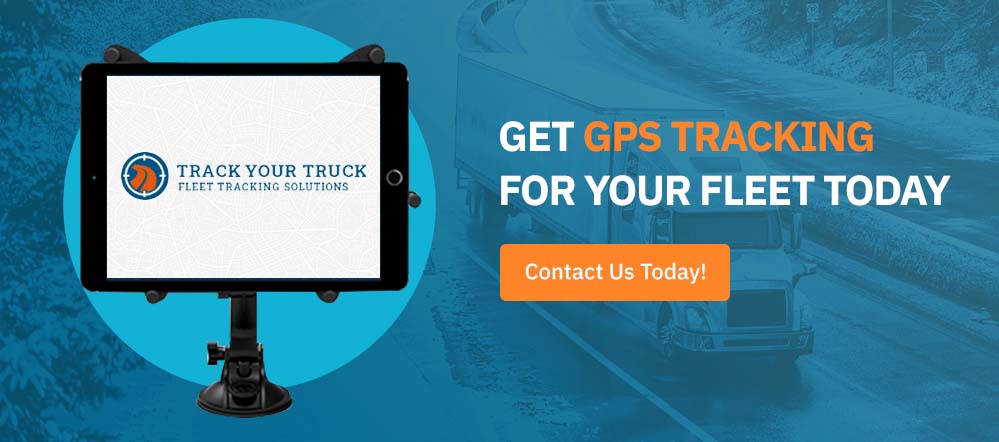 Company Car Tracking — Benefits to You & Your Employees
With the real-time collection of data in a work vehicle tracking system, you can ensure that delivery employees reach their destination as quickly and safely as possible. You can monitor potential hazards and delays and determine alternate options using only your computer or phone. This capability eliminates inefficiencies so you can serve more clients. Plus, you can update customers so they know when their delivery or service will arrive.
A company car tracker also acts as protection for your employees. If an employee is accused of reckless driving during a delivery, you can use the Track Your Truck management system to determine whether your employee was driving safely.
How Sales Employee Vehicle Tracking Improves Efficiency
Company vehicle tracking gives you more control over sales employees who meet with clients off-site. You can monitor the location of your business vehicles, track how much time employees spend at appointments, then make adjustments as necessary.
When employees meet with customers at different locations, communication can be difficult, resulting in late or missed appointments. With tracking software, you can give employees more accountability for staying on top of sales appointments and their own productivity.
What Do You Need to Track Company Vehicles?
Track Your Truck offers a vast selection of monitoring equipment for tracking company vehicles, including:
Get a Reliable Fleet Tracking System From Track Your Truck
Track Your Truck offers advanced fleet truck tracking solutions to help small and midsize companies improve their operations and customer service while reducing their costs. We have a wide range of tracking devices available to accommodate any need. All of our products come with a one-year warranty and a 30-day, money-back guarantee.
View our tracking device options and request a free quote today.